White-label your OTT Site
Mark your OTT journey by setting your OTT brand logo.
How to set the logo?
Go to "Settings" from the navigation menu.
In site settings, add your brand logo.
Note: Under the given "Livebox API" option, if you have purchased the Livebox server, you can enter the server link to integrate with the OTT toolkit.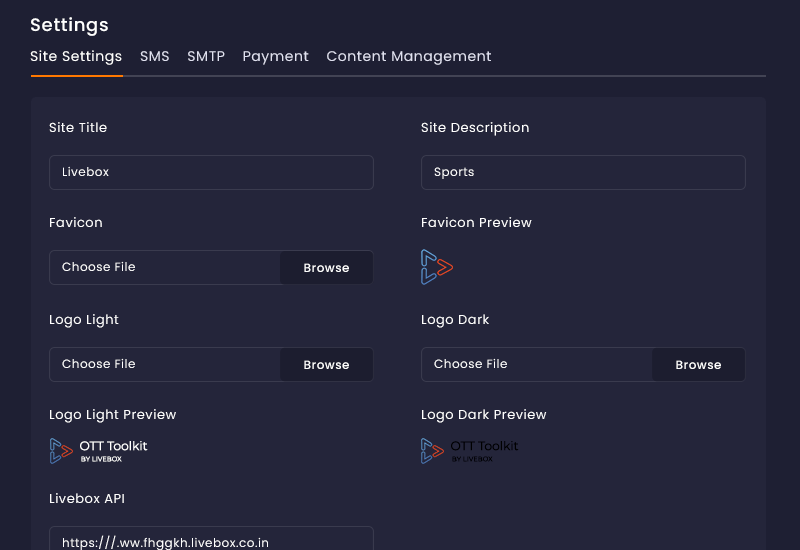 Then click the "Submit" button. You can finish the rest of the settings (home page settings) once after adding videos to your site.