How to customize OTT site settings?
Under home page settings,
You can select preferred genres under all the given options. And the selected genre, including its content, gets to appear on your site.

Then under footer settings,

Then enable authentication buttons if required for your site.
Set OTP expiration time limit.
Select the type to send the OTP to your viewers.
Then "Submit" your settings.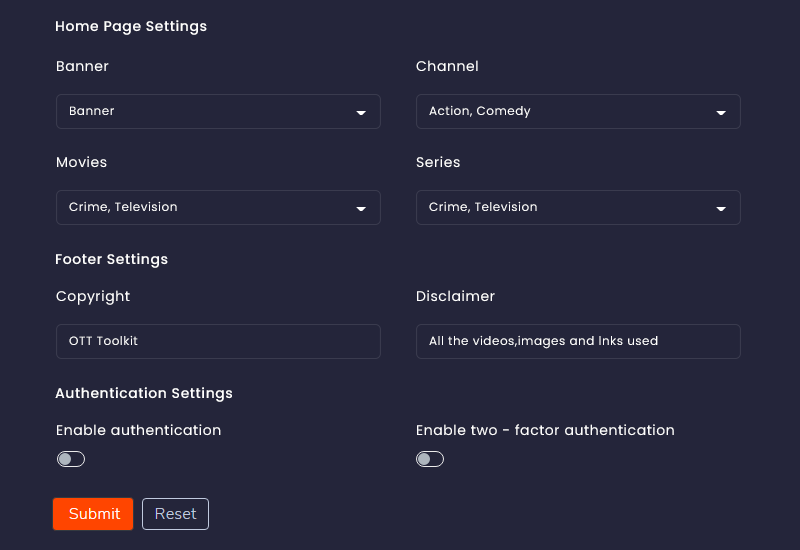 Your home page is all set!