How to manually add subscribers?
To manually add a Subscriber,
Go to "Subscribers" from the navigation menu.
Under "Add Subscribers,"" enter your username, mail ID, and phone number.
Set a password for your user to log in to your OTT service.
Then select a role. (You can also create an admin user).
Then click "Submit" to save your user details.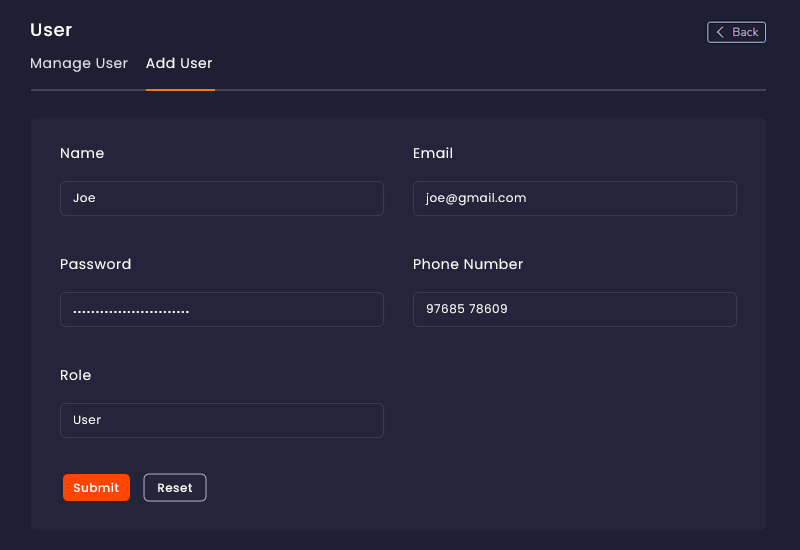 The subscriber gets added, and you can go ahead with subscriptions.