How to add episodes?
To add a episode,
Go to the "Manage Season" section.
Click the "Episodes" button under "Actions".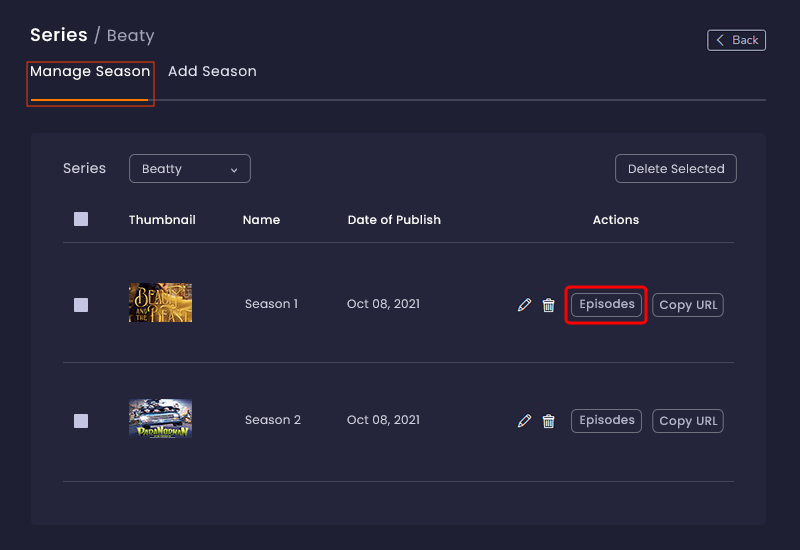 Enter the episode name, episode number, description, duration, published date.
As required, set a thumbnail image.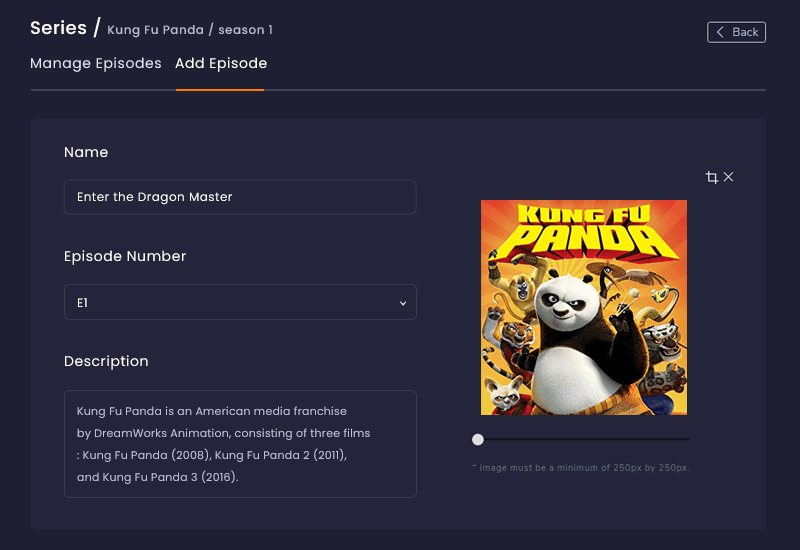 Select the video type to add the episode video.
Then click "Submit" to save your changes.
(The below illustration is when using the custom URL as a video type.)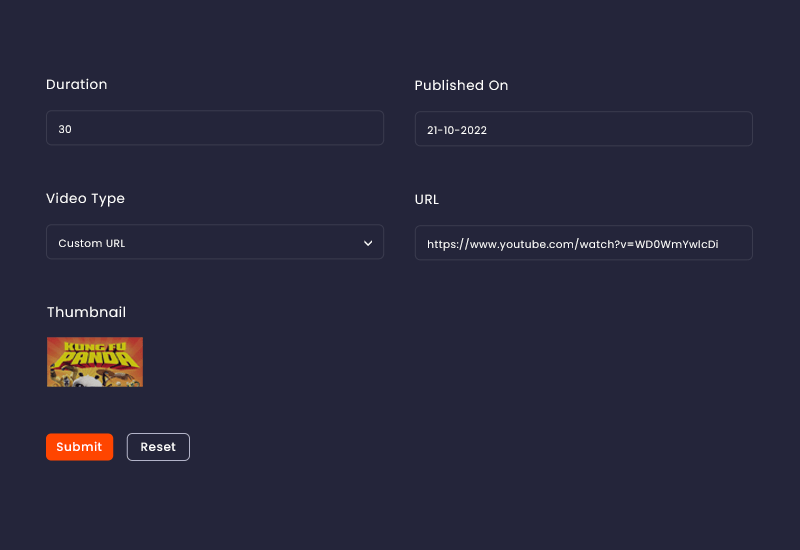 The episode gets added. You can go on adding other episodes of the season.