How to add subscriptions?
To manually add a subscription,
Go to "Subscriptions" from the navigation menu.
Under the "Add Subscription" section, select the added subscribers and a plan for the subscriber.
The plan validity gets auto-filled, but you can also make changes if required.
Then select the status. (Expired/Active)
Then set the currency type for transactions.
Then click "Submit" to save your user details.
Finally, save your settings.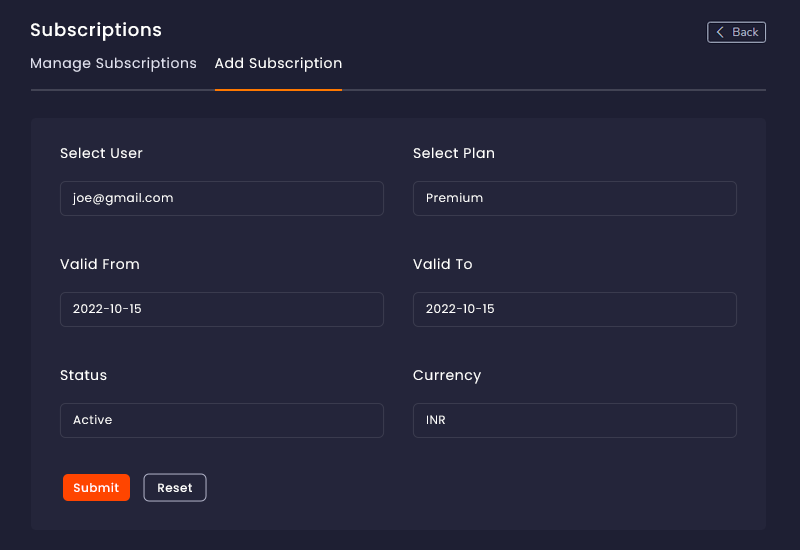 Go to the manage section to view your user and their subscription details.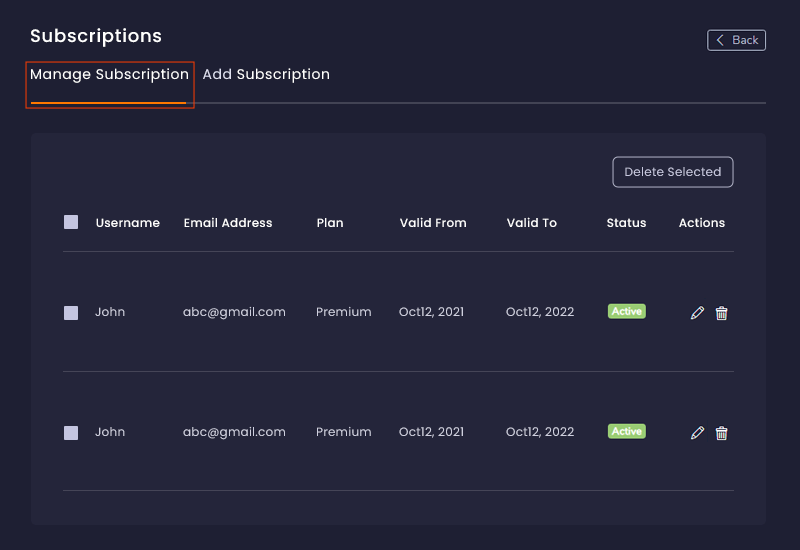 Even the details of users who have subscribed themselves through the site get automatically updated under the "Manage Subscription" section.
Go to the "Transactions" menu on the OTT toolkit for all the transaction details.