How to add menus?
To add a menu,
Go to "Menu" from the navigation menu.
Under the "Add Menu" section, give your menu name.
Select a genre from channels, movies, and series to place all these categories under one menu.
Only by turning on the "Paid" option, the menu gets shortlisted while creating package plans.
And by turning on "Enable," you can make the menu visible on your site.
Then click the "Submit" button to save your changes.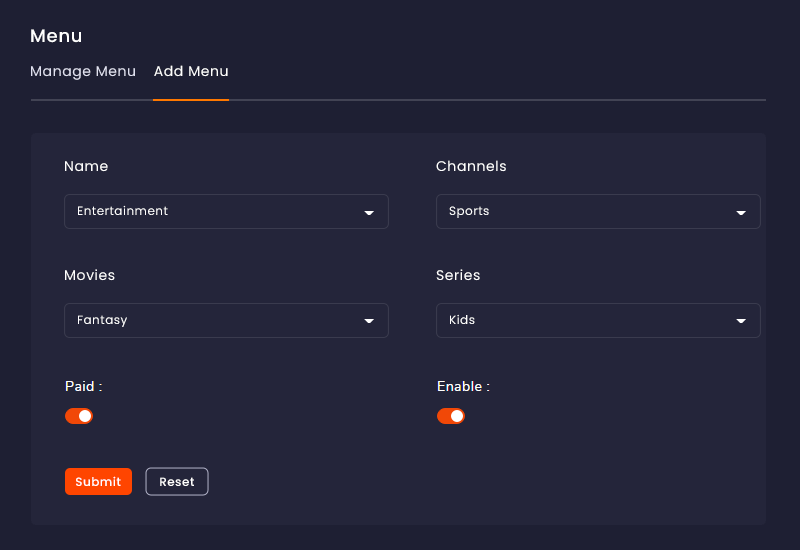 Then the menu gets added. Edit or make a new change to your menu under the "Manage Menu" section.